May 15, 2017 (By Louise Maureen Simeon (philstar.com))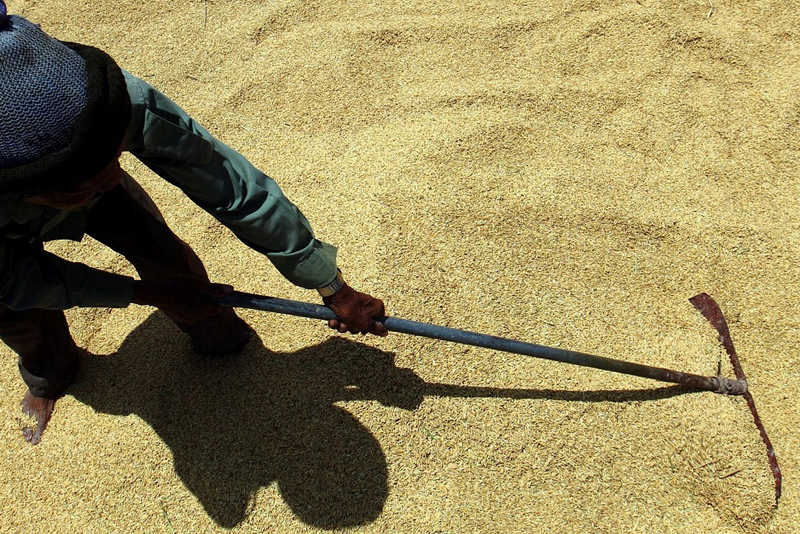 The Department of Agriculture urged the National Food Authrority to hike its buying price of paddy rice, in an effort to decrease expenses for importation. CC0/Faixal
MANILA, Philippines — The Department of Agriculture is urging state-run National Food Authority (NFA) to increase its buying price of paddy rice to P20 per kilogram to beef up buffer stock.
Agriculture Secretary Emmanuel Piñol said he is supporting moves in Congress for the increase in support price of palay to compete with local rice traders, instead of the continuous importation which would further hike NFA's debt.
"They should just increase their support price. In the long run, it will still be cheaper for NFA to buy local palay since they will no longer need to pay for tariff," he said.
"This move will also stabilize the price of local palay because now the NFA will be able to buy more from local farmers especially in the areas that are being controlled by traders," Piñol added.
The Agriculture chief said the move will allow NFA to no longer shell out money for importation, thus lessening its outstanding debt.
The state importer's loan is at P152 billion as of end-April, a factor which economic managers consider for the non-approval of importation, following its unstable financial state.
"Let the private sector do the importation. Just let NFA increase buying price to P20 so they can compete with the buying price of local traders. In the final accounting, it will still be advantageous and cheaper for the government to just buy produce from farmers than for NFA to import rice," Piñol said.
The NFA buying price remains at P17 per kilogram for clean and dry. It gives an additional incentive of P0.20 to P0.50 per kilogram for delivery, P0.20 per kilogram for drying and P0.30 for cooperative development incentive fund for farmers' organizations.
Despite orders from President Duterte to prioritize rice purchase from local farmers, the agency maintained that it can no longer buy more and hit its target following higher prices offered by private traders.
NFA's field monitoring shows traders are buying palay at an average of P18-20 per kilogram. Farm gate price of palay even reached a high of P22.60 per kilogram in some areas like Davao del Norte and Misamis Oriental.
The NFA targets to procure 4.6 million bags or about 230,000 metric tons (MT) of palay from local farmers nationwide until yearend to boost buffer stock and rice distribution requirements.
As of the end first quarter, NFA has bought approximately 21 percent of its 2017 procurement target.
The palay-buying for the first three months of the year is significantly lower by almost 80 percent as it only bought 134,355 bags compared to the 603,915 bags in 2016 due to higher average farm-gate price of palay.
Under the law, NFA is tasked to buy the palay produce of local farmers as buffer stock for calamities and other contingencies.
This year, the agency has a P5-billion budget for the procurement of palay alone.